A fishery rich in potential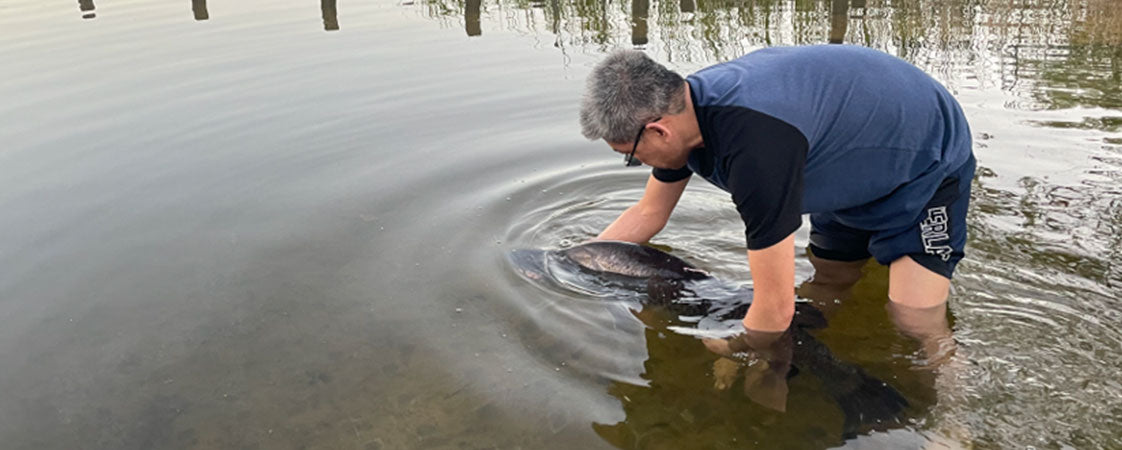 The release process was carefully planned to ensure the fish adapted successfully to their new home.
This included acclimatising them to the freshwater environment of the lake and the temperature change, having lived in controlled saline water in the tanks in Broome.
Before being released the fish were also tagged to enable their movements to be tracked to help understand the behaviour of released fish.
Releasing the fish back into the wild was the latest chapter in the development of this exciting fishery over the past decade.
"It's great to see these animals go full circle and return to where they're from," said Milton Williams, North Regional TAFE senior aquaculture technician, who oversaw the release operation of these magical fish and who has worked at the centre for the last 15 years.
"Having seen them grow and do their bit spawning, it's rewarding to see them swim off into the wild habitat."
The stocking has created a fishery rich in potential, similar to the famous barra impoundments on the east coast.
Many metre-plus fish have already been pulled from the lake in recent years, with fantastic growth rates thus far.
Fishing Lake Kununurra can be challenging, but coming years should see local and visiting anglers start to unlock the secrets of big barra in the dam.
Recfishwest CEO Dr Andrew Rowland was thrilled to see the broodstock released back into their natural habitat after contributing to the program.
"Thanks to fish like this and the fantastic efforts of North Regional TAFE and the local Lake Kununurra Barramundi Stocking Group, and the support of the State Government, the lake has flourished into a special fishery in a special part of the world," he said.
"Where else do you get the chance to catch metre-long barra in such a safe and accessible setting?"
If you are interested in more information about fishing at Lake Kununurra and the story behind the stocking program visit www.lakekununurrabarramundi.com.au .
Older Post
The Kalbarri Classic is in limbo

Newer Post
The winning team from the Broome Billfish Classic 2022