American fishing journalist Doug Olander was the first angler in the US to test the new TB55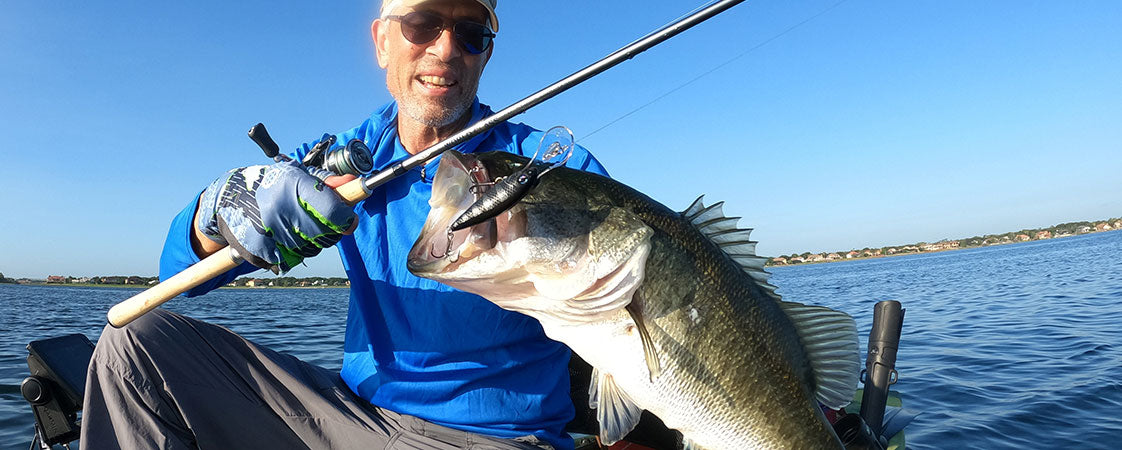 Great news for local tackle company Halco at the recent ICAST show in the United States.
Held in Orlando, Florida, over three days each year, it is the biggest tackle show in the world and something I hope to get to see for myself one day.
Based in Fremantle, Halco Tackle has been attending the show for the last decade or so, with the obvious interruption due to Covid.
The Halco team of Ben Patrick, Tim Carter and Curtis Waterman returned to ICAST last month for the first time since 2019.
They were also joined by local rod, jig and lure builder Alan Koh, of Ocean's Legacy.
As ever the show, which is not open to the public, gave an insight into global fishing trends and many new products that will filter into the Australian market over the next 12 months.
ICAST was massive with around 200,000 square metres of display area and hundreds of different companies, with tens of thousands of industry representatives attending.
For Halco, the big news was a potential new deal with US fishing retail giant Bass Pro, who had cut back on stocking its product due to supply issues post-Covid.
If you haven't been to the States, the Bass Pro chain is like nothing you've experienced in Australia.
Think of the biggest fishing shop you've seen in Australia and multiply it by about 10 times and you might have some idea of how big these shops are, and they are spread right across the country.
I was lucky enough to visit a Bass Pro in Orlando back in 2018 and it was an eye-opening experience, with a full range of outdoor goods including apparel and a ridiculous range of fishing gear, including a live bait vending machine.
They even had bass boats for sale out the front and in store was a huge fish tank with a selection of local fresh water species including the famed large-mouth bass.
Some Bass Pro stores even have their own gun ranges.
For Halco, strengthening its relationship with Bass Pro is a huge step forward and was the highlight of its time at ICAST.
This could see its lures in many salt water-oriented Bass Pro shops across the US, potentially exposing their lures to a huge potential market.
It also debuted its new-look stand at the show, which was seen at the Australian Tackle Show on the Gold Coast earlier this month.
Halco unveiled two new lures in America, the TB55 based on the Tilsan Bass range and the new Slidog 85, which received a great response.
American fishing journalist Doug Olander was the first angler in the US to test the new TB55 on bass in his local lake and cleaned up on them while fishing from his kayak.
Alan from Ocean's Legacy also had a big three days, with interest from retailers from around the world that had flown in for the show, including South Africa and Italy.
He's working on his own plan for the US market and there was plenty of interest in his Lancet deep jigging hooks for the Californian market.
His new Keeling stickbait also attracted attention, along with his Access swivels and Deep Contact slow pitch rods.
Buoyed by the interest, Alan plans to return with a much more comprehensive stand next year.
Older Post
Fishing around offshore oil rigs
Newer Post
Fury Smuggler is a classic reborn